Use the Power of Plastic
We use credit and debit cards as a form of payments more than ever. They're simple, convenient and keep you from having to carry too much cash. Clinton National Bank believes in giving you options, as well as making it easy for you to make purchases. We offer credit cards from VISA™ and MasterCard™, and each of our checking accounts comes with a VISA debit card.
---
Credit Cards
When used responsibly, a credit card is a valuable tool to keep in your financial tool box. Whether you choose a VISA or MasterCard credit card, you'll receive a competitive interest rate and no annual fee. Our credit cards come with benefits that include Common Carrier Travel Accident Insurance and Credit Insurance to protect your card and credit rating in the case of unexpected events.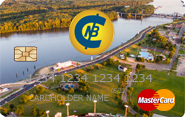 ---
Debit Cards & ATM Cards
The beauty of a checking account is you can access your money when you need it. All Clinton National Bank, checking accounts come with a Mastercard® debit card that you can use at retail locations to make purchases. The money is taken directly out of your checking account, so you don't have to worry about building up any debt when you use your card.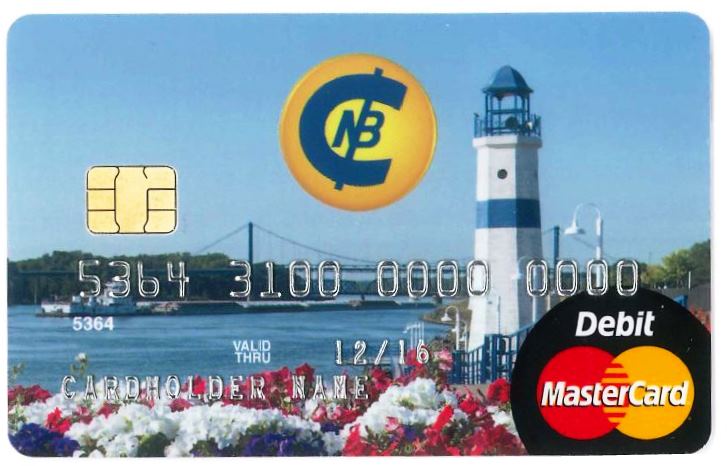 Privileged Status ATMs
Thousands of surcharge-free ATMs are available to you through SHAZAM'S Privileged Status Program which Clinton National Bank is a member. Visit this link for locations in the country.
https://www.shazam.net/atms/
We also offer SHAZAM® cards that allow you to withdraw cash, transfer funds and deposit cash or checks from your savings or checking account at an ATM. Contact our personal banking team to learn more about our debit and ATM cards.
---
Scorecard Choice Rewards Program
Each of our debit and credit cards includes access to our SCORECARD Rewards Program. Purchases made with our debit card earn 1 reward point for every $4 spent. With credit card purchases, you receive 1 reward point for each dollar you spend. As you build up points, you can redeem them for merchandise, travel opportunities, gift cards and more. Contact one of our offices to learn more about our credit card and debit card reward programs.
If you're already a SCORECARD Rewards member, log in to your account here.
---
Card Security
It is important that you monitor your card activity to ensure that you're the only one using it to make a purchase. Learn more by visiting our card security page.